Cloud broadcast control solution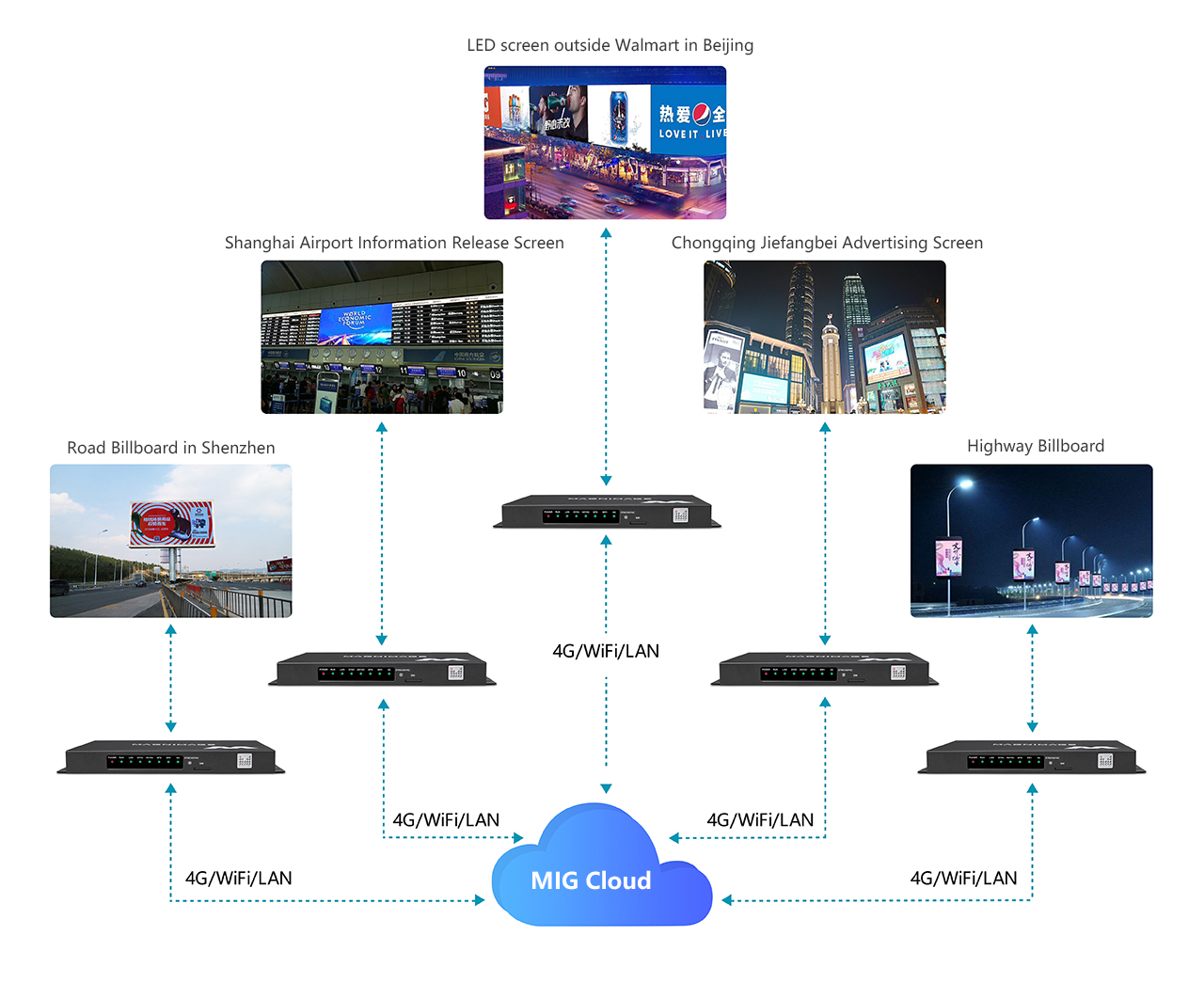 Solution Introduction:
It is composed of Maipu cloud server (Maipu cloud information management system), Maipu cloud player and small-pitch receiving card. It is suitable for various scattered billboards, information release screens and notice boards.
Solution Features:
1:Cluster Management
It supports the construction of multiple cloud nodes and provides a variety of options, which is convenient for customers to quickly access in different countries/regions around the world, improves security and stability, and makes use more secure. Remote management of multiple display terminals, including terminal upgrade, server configuration, brightness/volume adjustment, video source switching, terminal restart, battery control, status display, online monitoring, screen echo, GPS positioning, timing playback, and clustering It has functions such as issuing and changing programs, and easily realizes playback management.
2:Support self-built cloud server
It effectively reduces the operating cost of enterprise users, and has the characteristics of flexible expansion, high data storage and transmission security, better overall performance, and easier operation and maintenance.
3:Convenient to Use
Managers can set different permissions and roles according to user roles, assign permission levels, and accurately divide labor to make management more efficient and secure. Support multiple control methods like PC, PAD, mobile phone. It supports the playback of various mainstream media formats such as videos, pictures, web pages, network streaming media playback, information aggregation, office files, etc., to meet the diverse needs of various users.
Related Products
Related products