4K Switcher
MIG-V12 Series
Full 4K output
4K Program Output
4*HDMI2.0
4*HDMI2.0 & 4 sets of 10G optical fiber
Support up to 16*4K programs.

Auxiliary Output
2*HDMI2.0 AUX output & 1*HDMI 1.3 Multi-window preview
1*HDMI1.3 preview & 1*RJ45 preview
Full 4K input
4K Inputs
4*HDMI 2.0/4*DP 1.2
2*HDMI 2.0/2*DP 1.2 & 2*12GSDI
4*12GSDI
2K Inputs
2*HDMI1.3&2*3GSD
4*HDMI 1.3
4*DVI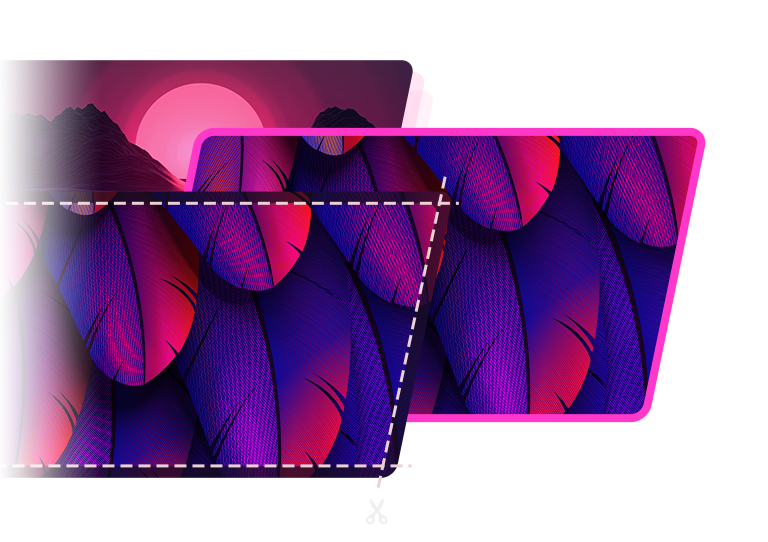 Super Layers
Support up to 24 layers, 8 backgrounds
(16K*4K pixel to pixel), the layers support functions like crop, boarder effect and etc.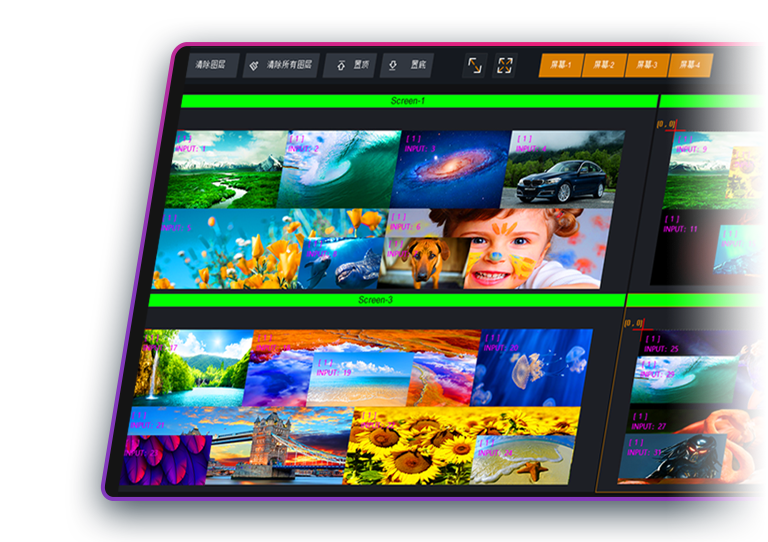 Quick adjustment
Via using buttons of the console, the layer size,position, Zoom and other parameters can be quickly adjusted by clickling, dragging and other actions.
Condition Monitoring
Real-time monitoring of the using status of the MIG-V12 video switcher during operation to ensure that they can be used safely.
One Machine MultiControl
Single MIG-H9 video console can control up to 8pcs MIG-V16 video switchers at the same time,centrally controlling multiple hosts on the super-large stage, greatly simplifying the on-site process and reducing the risk of errors.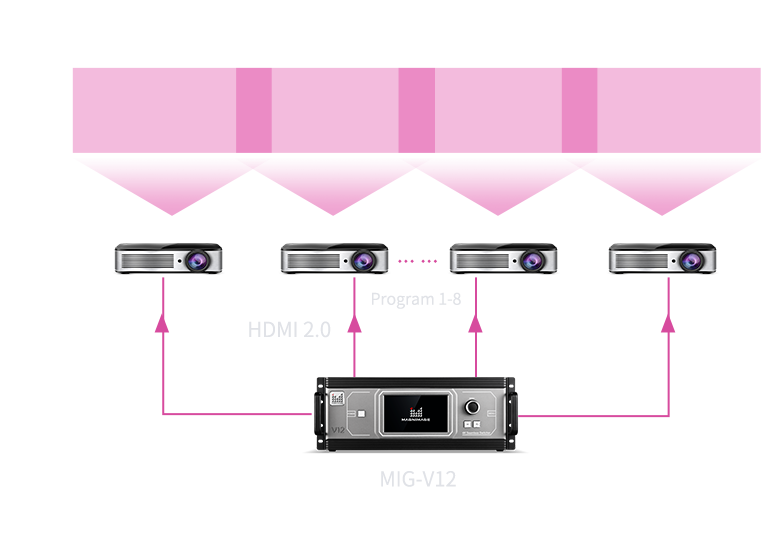 Projection Edge Blending Splicing
A single MIG-V12 switcher supports up to 8 pcs 4K projectors'edge blending splicing, program and auxiliary output can be adjusted the fusion brand size, position, fusion direction, gamma value and other functions ofeach output independently.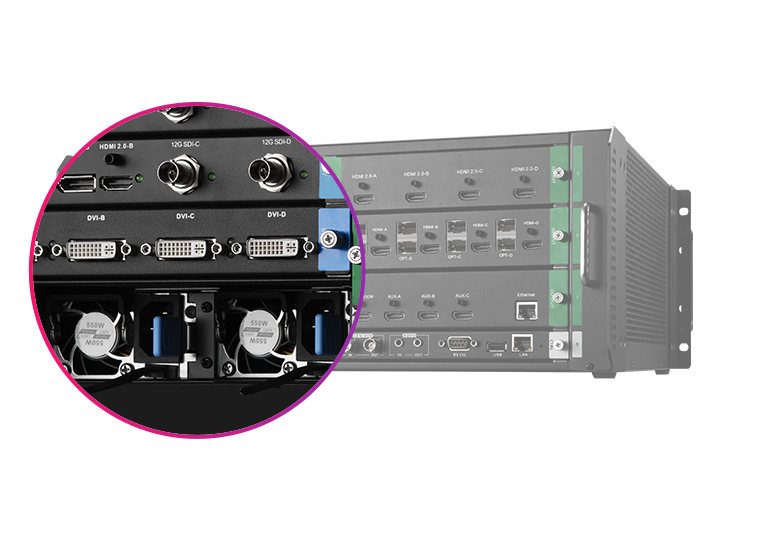 Double Protection
The equipment is equipped with a dual redundant power supply.lf the power supply fails during use, it can ensure the continued normal use without a black screen.