2019 LDI Show | To bring you about the best product!
Exhibition Information
2019-11-26
On November 22, 2019, the LDI Show hosted by penton media was held in the western city of Las Vegas,
which is one of the world's leading light and sound technology exhibitions.
After 31 years of growth, LDI has grown into the largest North American trade show with live entertainment technology as the main body.
Experts in various fields such as lighting, audio, video processing, stage technology, etc. have come to witness the latest products in the industry.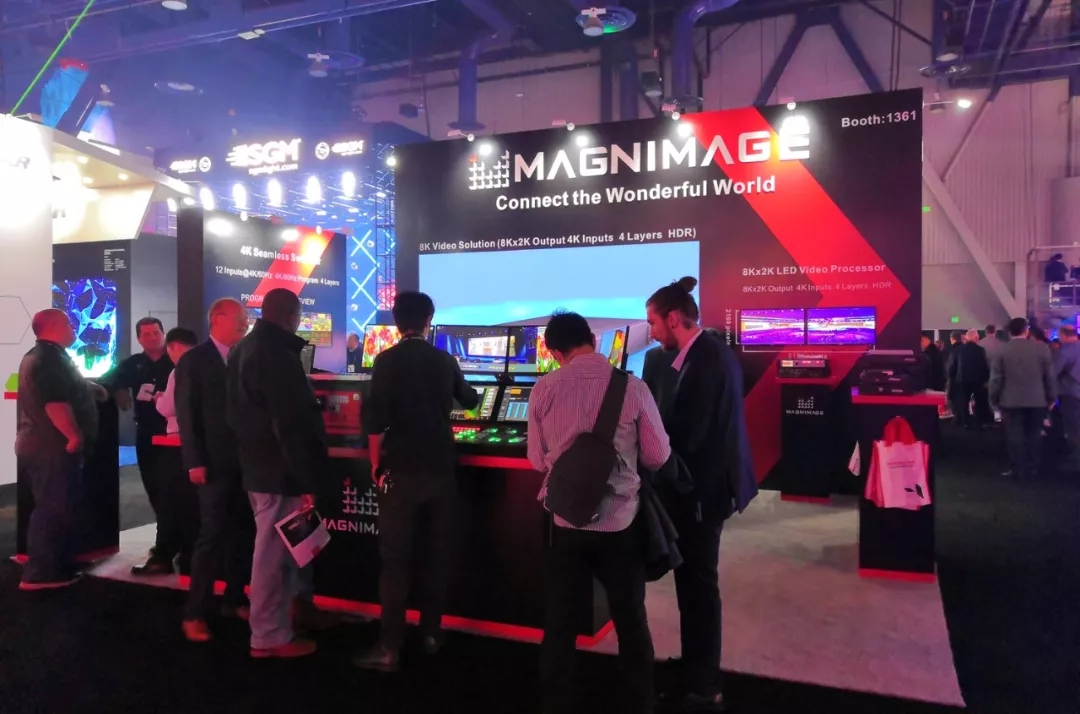 With the company's latest technology products, Magnimage once again attended the exhibition,
fully demonstrating the company's leading technical in video processing,
switching, splicing and other fields, and successfully attracting the attention and favor of a large number of audiences.
The solution for large-scale rental activities consists of V8 (MIG-H8 event console & MIG-V8 video switcher), video server and Creator R5 media software.