New Arrivals at 2020 LED CHINA!
Exhibition Information
2020-09-03
Led China 2020 finally
held again from September 1st to 3rd 2020
Magnimage is always ready with mainstream solutions of the industry
New event console, video server, control system...
Attracted a large audience to stop by the booth
Review the exhibition and see what we've brought?
And C2000 Multimedia Server + V8 Switcher + T16S 4K Controller + M60s Receiving Card
One-stop control solution created by several new products,
It was welcomed by a large audience.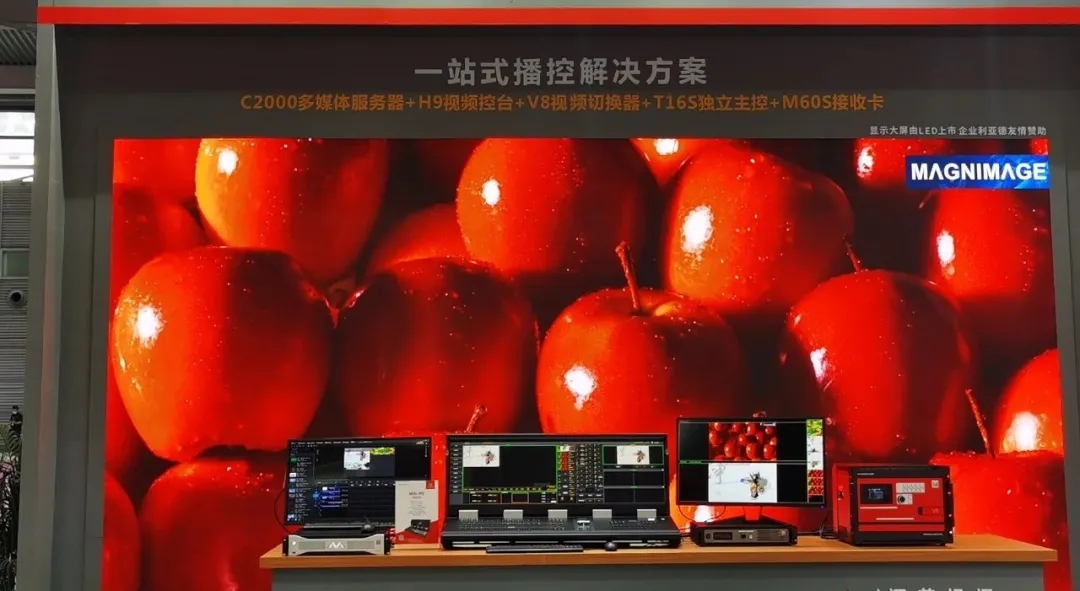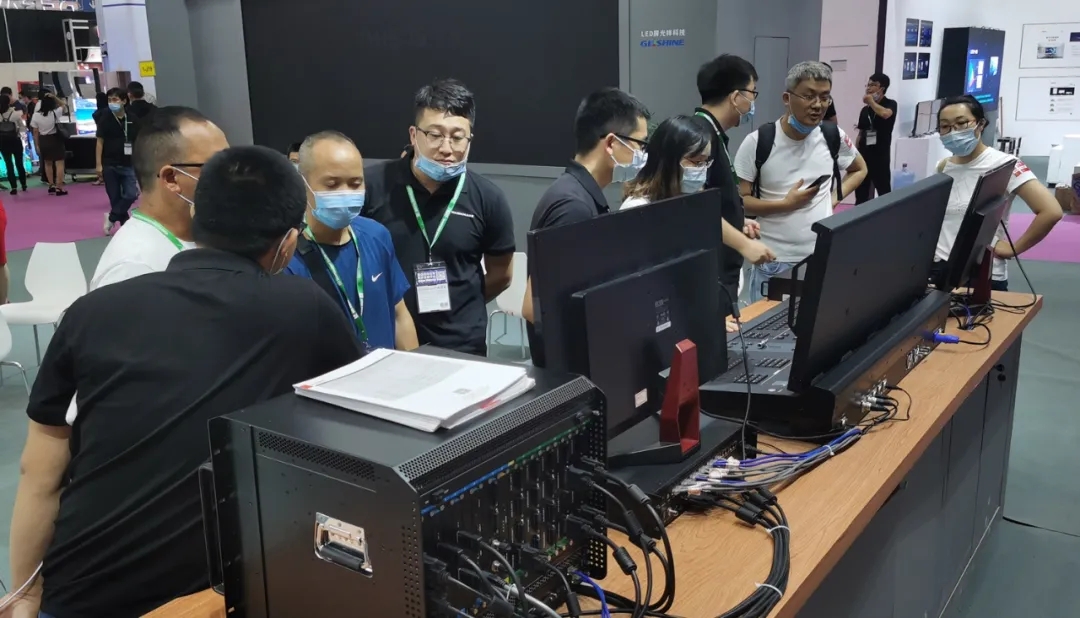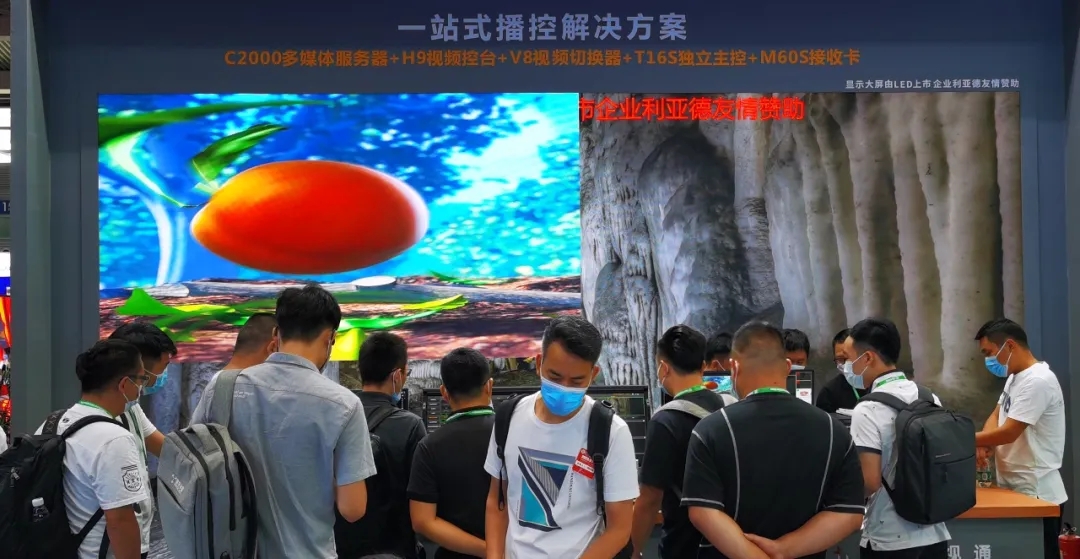 10 *4@60Hz Input ,12G , SDI input, 4 channels 4K output, 6 layers
Layer shadow / border effect, multi window pre monitoring
Easy to meet the broadcast control needs of small and medium-sized events.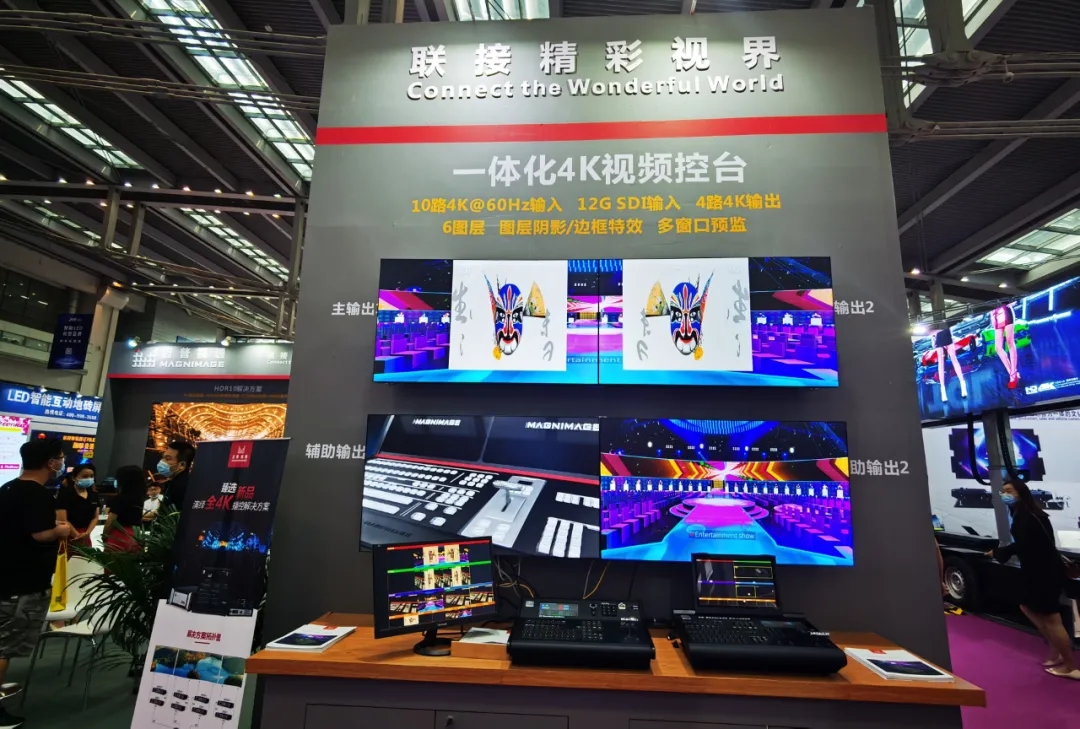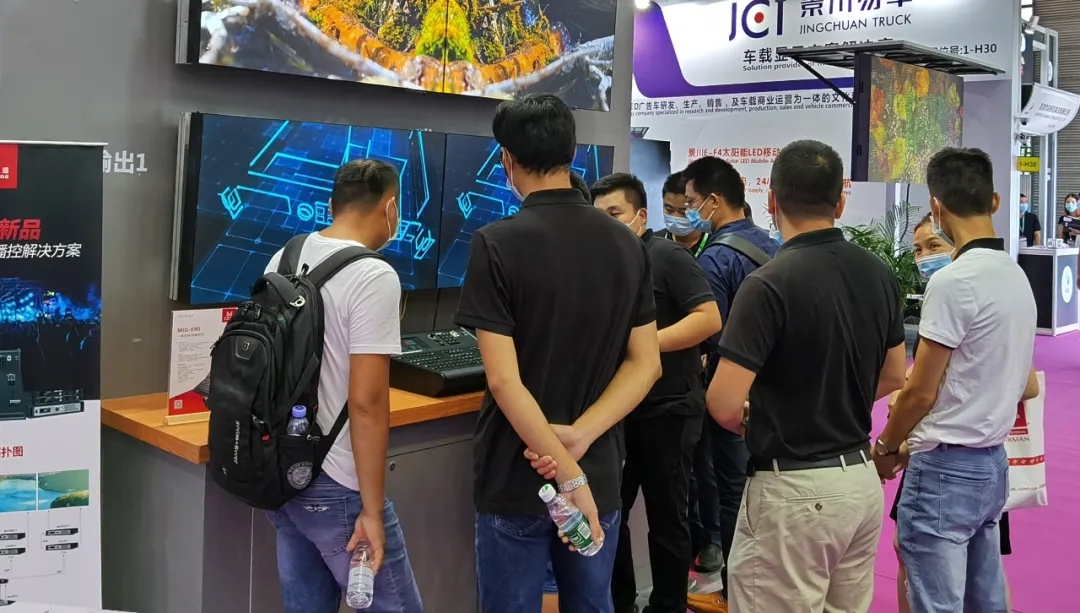 LED Control System Products
New M608S / 606S integrated video controller
T16S 4K sending card / M series receiving card debut
Low brightness and high gray ,color restoration with free routing with large load
Low delay, HDR, gamut adjustment features
Bring you the ultimate visual enjoyment.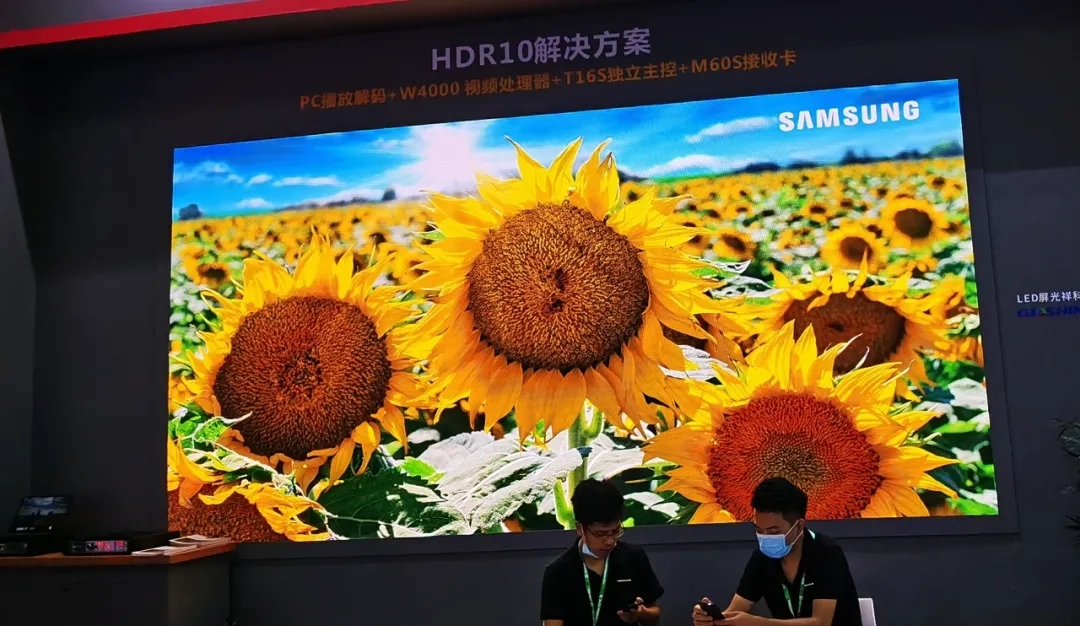 MIG-C4000 Multimedia Server
Single machine has multi output board (DVI / HDMI 2.0 / DP1.2) optional
Integration of playing and splicing
Monitoring output, audio isolation output, external control, server motherboard, and CPU genuine system
MIG-C2000 Multimedia Server
3*4@60Hz Input, infinite layers / scenes
External control, special-shaped / rotating, HDR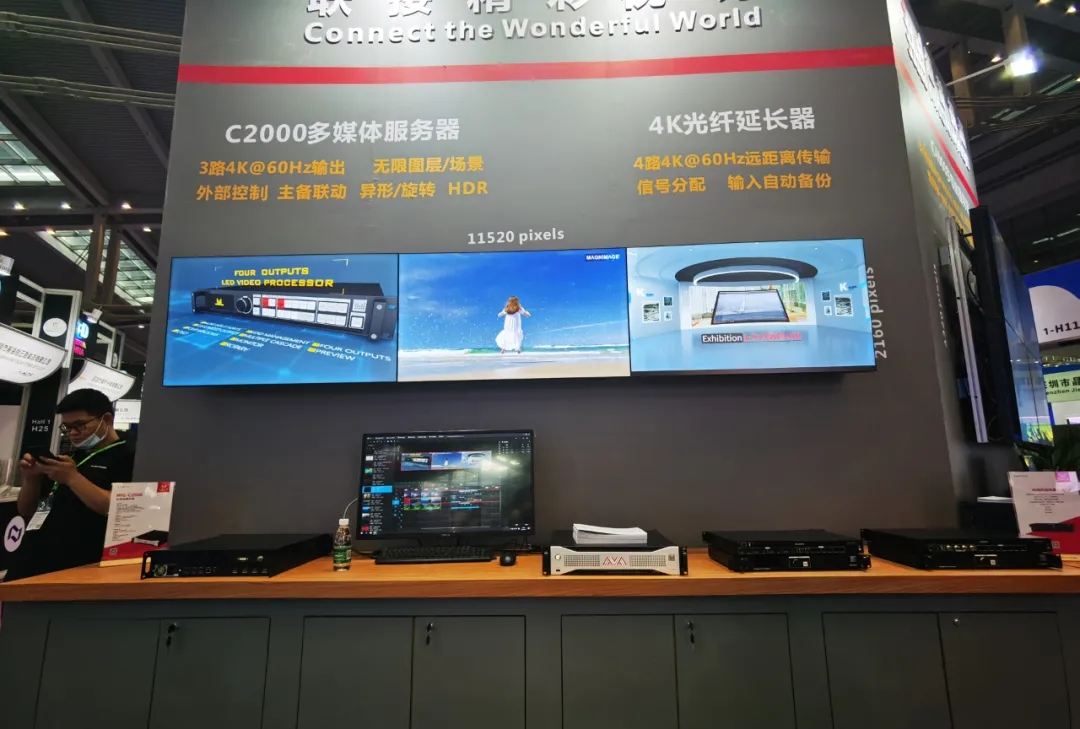 MIG Cloud Information Management System
Cloud management, multi machine synchronous display
Pad / mobile / PC control, synchronous and asynchronous playback, permission level
It is suitable for outdoor light pole screen, highway exit, airport, shopping mall and other advertising applications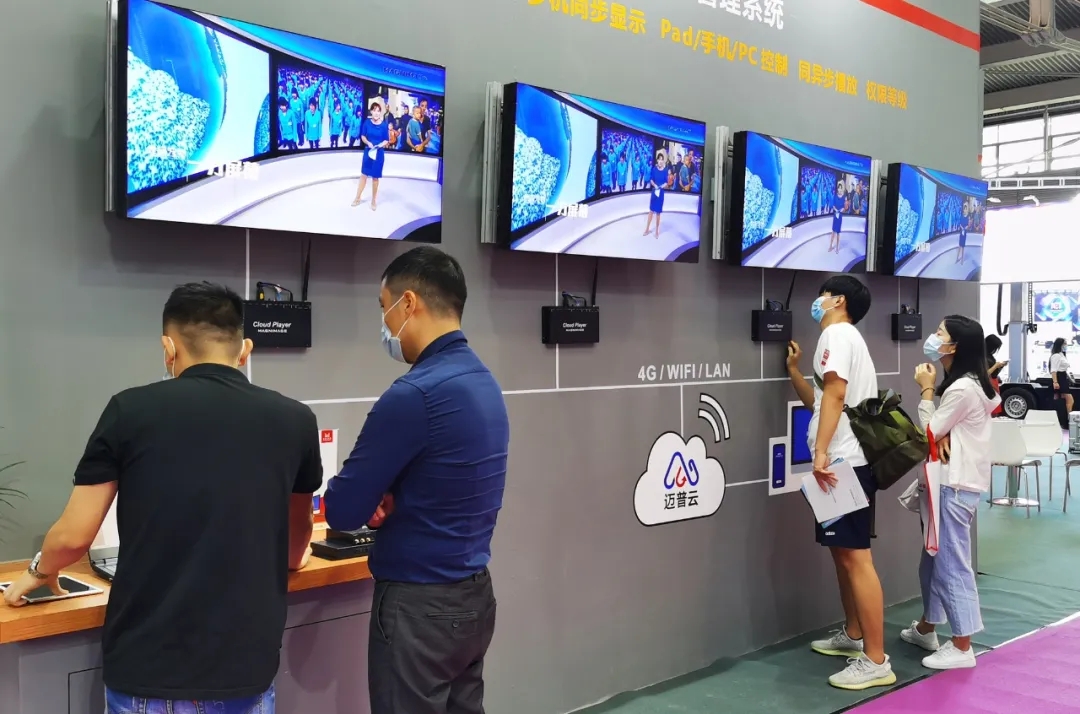 The first 4K optical fiber extender
4 routes 4@60Hz Long distance transmission, signal distribution, input automatic backup
Make signal transmission more stable and faster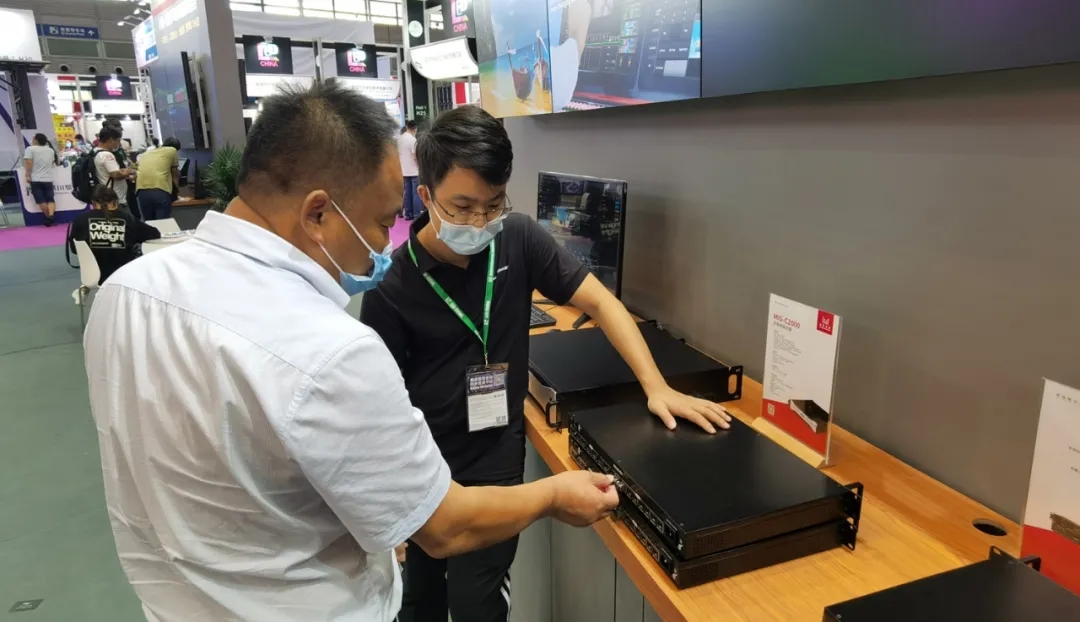 There are video splicing wall solutions on site
HDR10 solution, H8 + V6 multi scene switcher
8K × 2K video processor, etc.